Edmonton Indoor Lawn Bowling Club
Indoor bowls is over for another season. Shut down early thanks to the pesky virus. Check back in late September for an update on when the 2020/21 indoor bowls season will get going.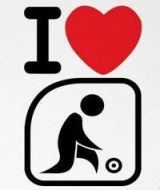 How Lawn Bowls Can Improve Your Health
Any form of exercise is good for your health, no matter how gentle it may be. And, if you are participating in a team sport, such as lawn bowls, it helps improve your social life too, which contributes to all round happiness and well-being. Whether you are under ten or over eighty and are taking up the sport for the first time, lawn bowls is a great game for people of all ages and we shall take a look at these benefits below
What Does Lawn Bowls Involve?
Lawn bowls is a game of concentration, precision and accuracy and involves rolling biased or irregular balls as close as possible to a white ball called the Jack. It has been a popular sport in the UK for centuries and there are thousands of bowls clubs up and down the country. As the sport does not involve periods of prolonged and intense activity, it can be played by pretty much anyone. The game is either taken up as a social activity – strictly for leisure – or it can also be played at competition level, for those who want to give themselves more of a challenge.
Sports and physical activity is beneficial to your health as it keeps you active and alleviates boredom. A US study also revealed that bowls players had a lower fat content when compared with people who did not participate in activities.
Here are some of the benefits:
Fitness: Lawn bowls helps moderately improve muscle strength (arm, shoulder, leg muscles), flexibility and endurance.
Mental Health: "The game gets you out into the fresh air and helps alleviate depression and anxiety.
Increases Skills: Bowls involves some element of problem solving skills and also helps improve co-ordination and concentration
Improves Confidence: Participating in a sport helps improve self-esteem and gets you out and about and meeting people.
Self-Discipline: Sports such as lawn bowls involves turning up on time and being organized.
Social Interaction: Lawn bowls helps improve social skills and being part of a team also gives you a sense of belonging.
Use the form below to contact us.